Optative Theatrical Laboratories is going to the Buffalo Infringement Festival, easily Western New York's largest and most popular arts festival, and arguably the world's most independent and authentic one!
With absolutely no corporate interference, artists can breathe freely and get  important work done within a supportive community. It's an artistic paradise that doesn't normally exist under the hyper-capitalist norms in today's society, and that's good reason to cherish and savour this miraculous event.  This year OTL is proud to present two distinct theatrical offerings for discerning infringers:
Critical Report from the World Fringe Congress
When Infringement Festival founder Donovan King was invited to the first-ever World Fringe Congress in Edinburgh, Scotland, he thought there had been a mistake. Learn about the controversial history and current issues surrounding Fringe and infringement arts and politics in this critical and theatrical report!
Friday, August 2, 5 – 6 pm
Burning Books, 420 Connecticut Street
Pay-what-you-can
Car Stories
The first show ever to be kicked out of a Fringe Festival! Set in real cars, 3 spectators at a time are welcomed on a theatrical joyride! Reservations can be made outside Nietzsche's!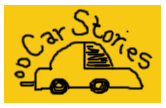 Show begins outside Nietzsche's, 248 Allen Street
Saturday, August 3, 4 – 8 pm (a new show for 3 spectators beings every 30 minutes)
Saturday, August 4, – 8 pm (a new show for 3 spectators beings every 30 minutes)
Pay-What-You-Can
* Please note that this show is currently accepting players for the upcoming Buffalo performances. To get involved, please email Donovan King at optatif@gmail.com and begin assembling cars, stories and people!