The dream of touring a performance seems more out of reach than ever for artists, but with the infringement festivals, there is hope!
Because the cost of touring is often seen as prohibitive, many artists (and their works and performances) stay put in their home communities. Not only are there expensive  travel and accommodation costs associated with touring, but booking venues, advertising, potentially hiring others to do box office and tech, and so forth can all add up to a costly bill in a foreign city.
It's a shame, because with touring comes amazing benefits such as increased exposure, network-building, a fun experience in a different city, and being exposed to the works of other like-minded artists. It is also ideally an expression of solidarity with artists in the community being visited, participation in a common dream and another voice to the artistic and social discourse.
Unfortunately, artists choosing to play in established places like the Fringe Festivals are also required to pay hundreds of dollars in additional "registration fees".  In Canada, there are actually costs to be associated with the now-trademarked word "Fringe".
At the original Edinburgh Fringe in Scotland it has gotten so bad that the "registration fee" of 400 pounds ($620), more than a month's rent for many artists, makes playing there increasingly impossible. According to Fringe veteran Tommy Sheppard, who now runs comedy venues at the Edinburgh Fringe, "The 'pay-to-play' system means that the rich kids always win. No matter how funny a working-class kid is, if they can't ask mum and dad to give them five grand they are not going to be able to come up here to perform." Once a vibrant stage for cutting social criticism and artistic inclusion, the Edinburgh Fringe now resmbles an elite playground for wealthy theatre hobbyists.
As arts administrators constantly find more ways to milk artists with registration fees, box office cuts, and by associating them with corporate sponsors, it can cause the average artist to throw their arms up in frustration. With all the corporate takeover and co-opting of the culture, it's easy to give up on any dreams of touring and throw in the towel. Sadly, with the corporate takeover of culture, there's often a risk of bankruptcy to simply do and promote the arts.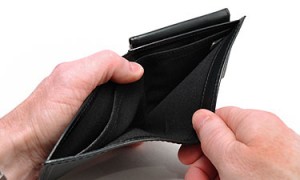 Enter the infringement festivals. Developed after artists were kicked out of the Saint Ambroise Montreal Fringe in 2001 – for offending a corporate sponsor – the infringement model does away with all of the corporate interference polluting the other festivals. The infringement promises to put artists first, and to ensure the community festival is not tainted by corporate greed or overzealous arts administrators.
At the infringement there are strict guidelines to protect artists and the festival: there are never any registration fees, artists keep 100% of their profits, and there is no censorship, unethical dealings or visual pollution from corporate sponsors. While all infringement festivals offer promotion via websites and printed programs, many of them also offer the use of venues, billeting for out-of-town acts, and other services.
Artists wishing to tour this summer on the cheap might consider the 2013 infringement circuit:
Infringement Overview 2013
April 11 – 13ish        Brooklyn infringement festival
June 13 – 23             Montreal infringement festival
July 25 – August 4    Buffalo Infringement Festival
TBA                            Hamilton Infringement Festival
Below is a description of each festival, including dates, deadlines to register, and links to online registration forms.
Please spread the word to other artists who you feel might be interested in touring on the cheap this summer, while simultaneously building a critical artistic movement.
 ***
Brooklyn Infringement: April 11-12 or 12-13, 2013 (dates TBA)
Artist submission deadline: March 10, 2013.
Description: A hot weekend festival in Brooklyn, New York. Centered at Don Pedro, this festival is especially welcoming of musicians and bands to play in its sets.
Artists can register to play here.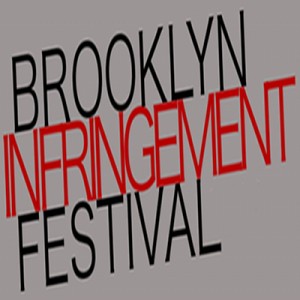 ***
Montreal Infringement festival: June 13 – 23, 2013
Artist submission deadline: June 1 (printed program), no deadline (online inclusion)
Description: Montreal's annual festival of cultural resistance! Celebrating Freedom of Expression, activist performances and a broad range of eclectic, independent, and controversial art of all forms, the infringement festival is modeled on the original 1947 Edinburgh Fringe, which was a DIY (do-it-yourself) artistic protest against corporate elitism and exclusion of local artists.
Artists can register to play here.
 ***
Buffalo Infringement Festival: July 25 – August 4, 2013
Artist submission deadline: May 1
Description: 10 days of arts under the radar! Buffalo Infringement welcomes all musicians, visual artists, dancers, poets, actors, filmmakers, performance artists and street performers to be involved. It is a non-profit-driven, non-hierarchical grassroots endeavor organized by volunteers. Infringement continues its three-fold mission of providing exposure to regional artists, building relationships with local venues and creating space for public art.
Artists can register to play here:  http://infringebuffalo.org/submit
***
Hamilton Infringement Festival: TBA
Artist submission deadline: TBA