OTL has learned that agents of the Department of Homeland Insecurity along with the FBI will be in Montreal on Saturday, November 7th to track illegal aliens.  They need to be stopped and the aliens need to be protected at all costs.  You can help us by infiltrating the bureau.
In a secret communiqué obtained by OTL, the bureau is recruiting locals and offering a pay-what-you-can training session to give you the tools to help them track and apprehend aliens like this one: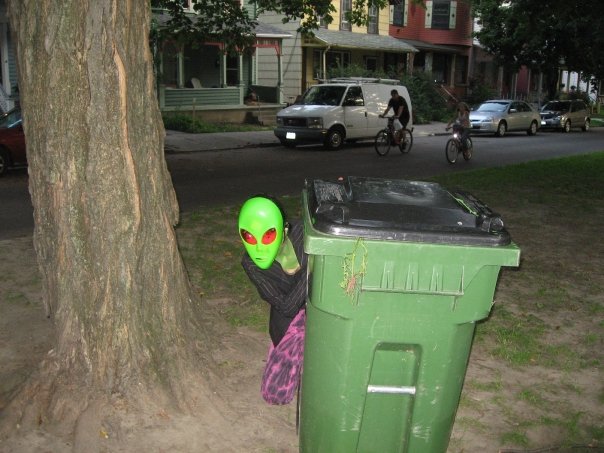 We feel that this is a blatant attempt at discrimination and scapegoating.  After all, these supposed aliens aren't evil.  They aren't harming anyone.  They're just trying to get by and aren't even a drain.  They eat the food that the rest of us throw away or don't even consider to be food in the first place as this photo suggests: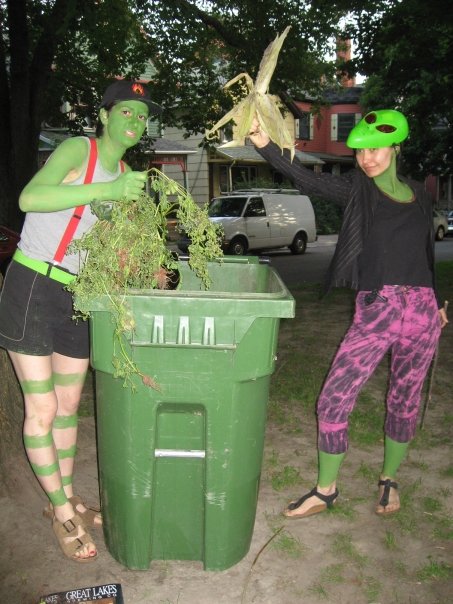 If you want to help us, here's the plan.  Sign up for the bureau's "training sessions" by phoning 514-699-3378.  You'll need to have the password, which we have learned is "sparrowdove."  These sessions are for three people at a time and leaving every 30 minutes or so between 3pm and 8pm on Saturday, November 7th, so you'll need to reserve a spot in advance.
Then, at the appropriate time, go to the bureau's Montreal headquarters which, due to budget cuts, are located inside Bar Bifteck, 3702 St-Laurent and look for this man: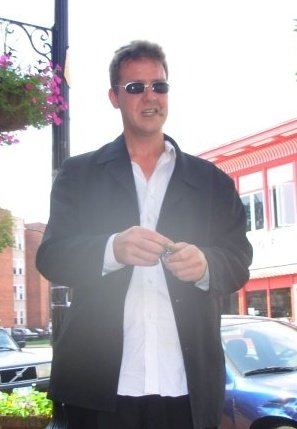 Tell him you want to help, but always remember your mission.  You may get some help along the way from other more high-placed infiltrators in the bureau.  It's a tough job, but please remember why you're doing it, so the "aliens" can live free.
We're counting on you, but more importantly, they're counting on you
——————————–
Car Stories: Alien Invasion continues a tradition that has been described as "the most fun you might ever have in the backseat of a car" (Ottawa Citizen).  Three spect-actors at a time are invited to witness and take part in Montreal's longest-running theatrical experiment by going on a guided theatrical joyride through the Urban Wonderland and its alleyways, cars and parking lots.
The 2009 edition won six Iffy awards at this year's Buffalo infringement Festival where it premiered and now returns to Montreal for one day only.  Please call 514-699-3378 or e-mail carstories@optative.net to see the show or check out our site for more info.
If you saw us in June at the 2009 Montreal infringement Festival, this is a completely different show but it is still PAY-WHAT-YOU-CAN at the end, so hop in and enjoy the ride!
*** Please FWD widely and re-post