Car Stories is coming once again to the Buffalo Infringement Festival!
Created in Montreal in 2001 and promptly kicked out of the so-called St. Ambroise Fringe Festival after a corporate sponsor was offended, Car Stories had to quit the corporate Fringe and redesign the game. As such, the infringement festival was born in 2004 to prevent corporate behaviour from ruining the arts. Car Stories has been playing infringement festivals ever since!
For the 11th annual Buffalo Infringement Festival, Car Stories will once again gun its engines in Allentown and welcome both performers and spectators into this theatrical wonderland!
Performers are welcome to bring their cars, ideas and zany characters to create the performance. Email Donovan King at optatif@gmail.com to learn how to get involved or just show up at Nietzsche's at 3 pm on Friday, July 31st! Car Stories is the sum of all the parts put in by local artists, so feel free to jump right in!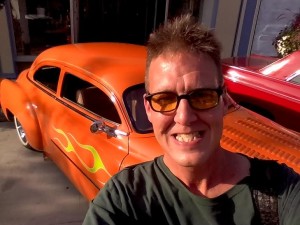 Spectators are advised to look at the schedule and to reserve their spots:
Schedule:
Details, including how to reserve your spot, can be found here. All performances are pay-what you can.
To learn more about the origins of the infringement festival and its issue with corporate takeover of Fringe Festivals across the world, please read this Critical Report from the World Fringe Congress.